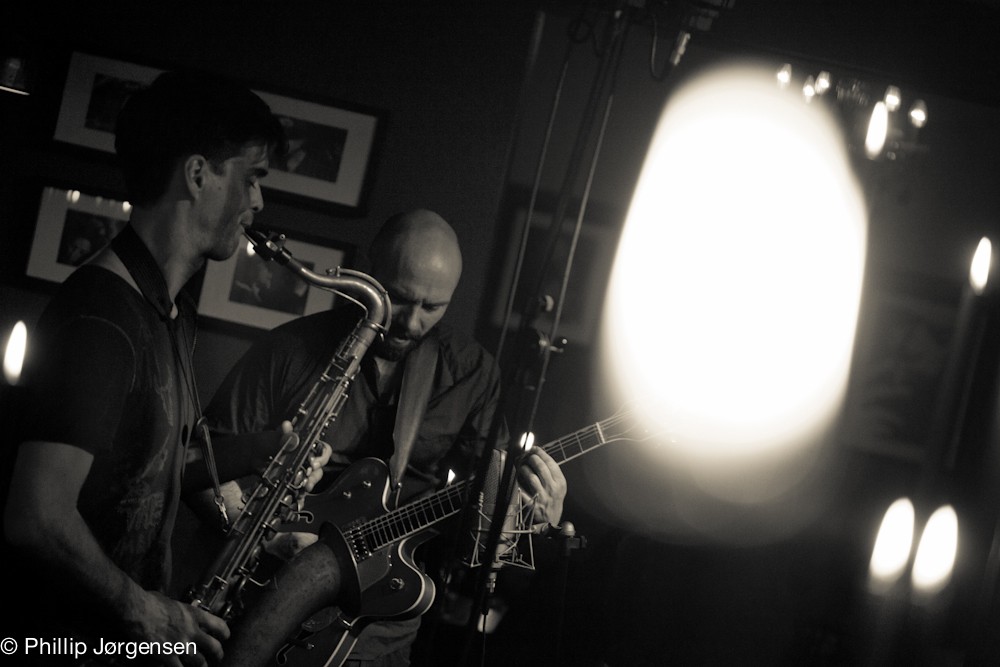 Anders Banke: Tenor-saxophone
Mark Solborg: Guitar
During the last 20 years Anders and I have put some heavy fingerprints on the danish jazz- and improv scene. Mostly in the groups you find at this site and/or with New Jungle Orchestra, Spring, with Herb Robertson, Chris Speed, Egberto Gismonti, Usti Usti Baba, Evan Parker, Anderskov Accident and many others.
We strive and insist on musical presence and a personal approach whether the material is improvised, through-composed, abstract or just a good song. The latter is what's going on the duo. These are our carefully selected favourite songs by Monk, Ellington, Hank Williams, Tchicai, Kai Normann Andersen, Dolphy, Mingus and sometimes an original or two. Our aim is to respectfully challenge the duo-tradition and our selves....
In recent years we have been adding Bjørn Heebøll to the duo making for intense interplay and somewhat more impact - in a different way. Spring 2019 holds concerts in Denmark and beyond.
Collaborations also include concerts with the amazing Norwegian tuba-virtuoso Lars Andreas Haug. Haug fits like a glove and adds beautiful colours and interplay to the music. Sometimes things just feels right.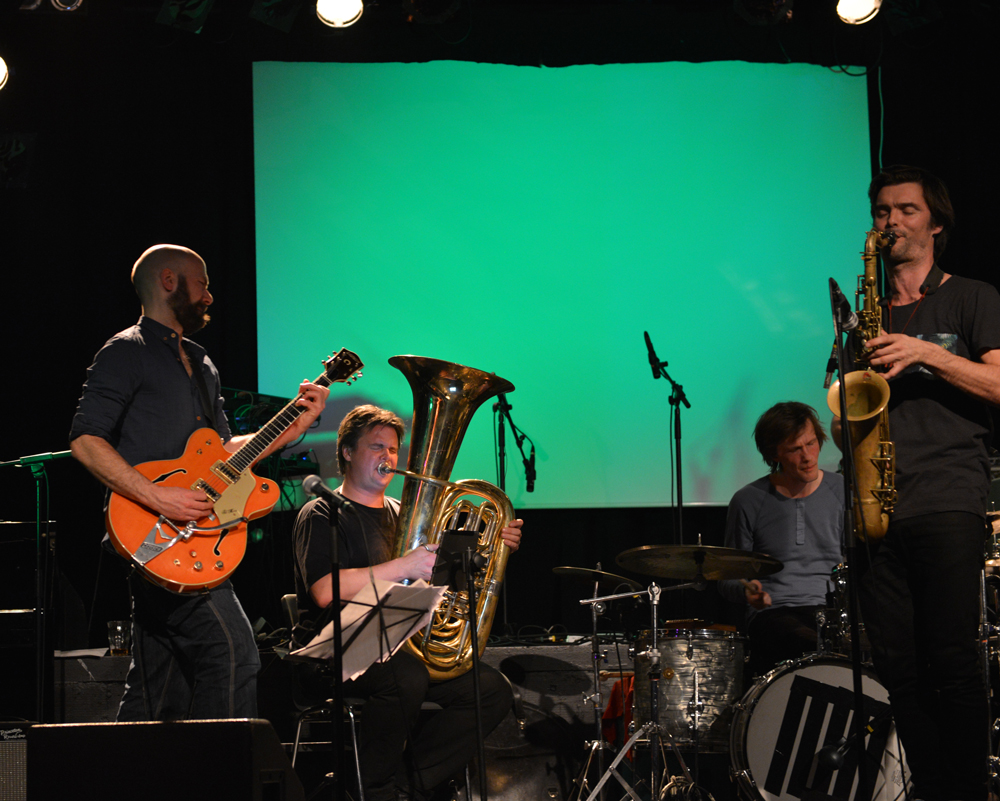 With Haug and Peter Bruun (subbing for Bjørn) at ILK Eksplosion, Vinterjazz 2016.
Latest release: The album SONG (ILK225CD). Recorded live and very close-up at the small Copenhagen bar KIND OF BLUE 
Mark Solborg/Anders Banke: SONG " ...strong stuff ! The ballads are played with a serenity that stops time. ..What makes this album radiant is the impressive interplay .. This record deserves to be heard! " - Jazznyt, Denmark
Have a taste...
A few selected reviews on previous collaborations:
Blazing guitar playing of Solborg as he interacts with saxophonist/ clarinetist Banke.... plenty of gusto.
-Frank Rubolino, Cadence Magazine
★★★★★ ..bragende flot spil fra kapelmester Solborg og Anders Banke.
-Kjeld Frandsen, Berlingske Tidende
...du verden hvilken original vi har med å gjøre! Nå har tydeligvis en ny generasjon begynt å sette sitt preg på dansk jazzmusikk.
-Tor Hammerø, puls.no
Live recordings during Vinterjazz 2013 at Kind Of Blue. Photos Phillip Jørgensen
Download: Solborg_Banke_PR
Supported by

Albums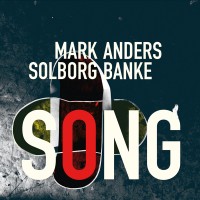 SONG