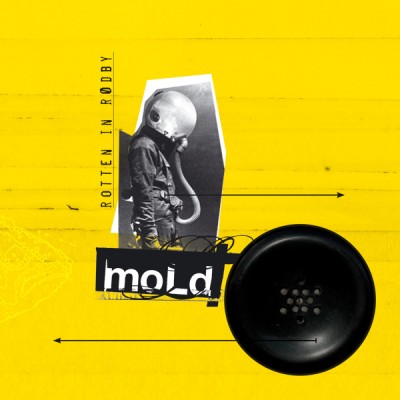 Stephan Meinberg (DE) - Trumpet, Piccolo Trumpet, Flugelhorn
Anders Banke - Reeds
Mark Solborg - Guitar
Peter Bruun - Drums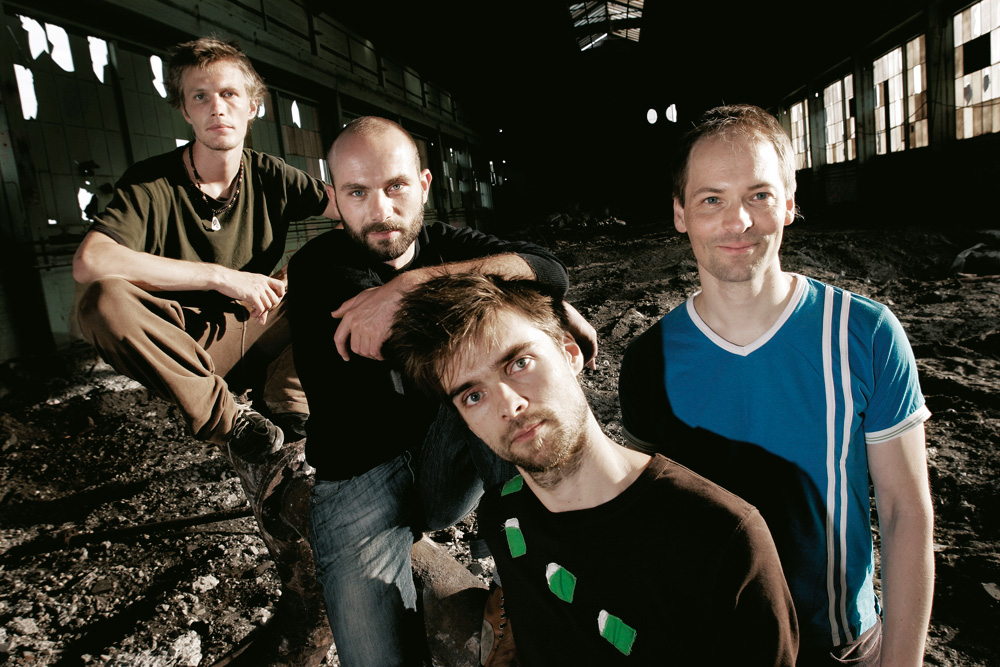 Energetic, beautiful, dense, honest and straight out of the Copenhagen melting-pot. 10 tracks of highly original 21st century jazz written and played by some of the most talented young musicians on the Danish Scene. "..Rotten in Rødby" is the warm, many-faced result of the bands' playing, recording and writing in recent years. moLd now appears stronger and clearer than ever. Ideas and sketches have evolved and matured, old hits get new life, and even the ugly goblins from the dark corners of the closet seem to make sense.
...the rest is just - Enjoy !
"Rotten in Rødby" was  the follow-up on the awarded and critically acclaimed debut album: "republic of...".
moLd: The band was awarded a large working grant for from the Goverments Foundation of the Arts and have been reseaching in the rehearsal room, at the composers-bench and in the studio. We have played Copenhagen Jazzfestival in Berlin, the Spot-11 festival, Århus and Copenhagen Jazzfestival, Jazzd'or festival in Strasbourg, Grenoble Jazzfest, a.o.
The group met in New York City in year 2000 and has since then exchanged musical ideas across the border, and toured in Germany and Denmark. Today moLd and it's members are regular ingredients on the young Danish jazzscene. The debut-album: "republic of..." was two-times nominated at the Danish Music Awards Jazz 2003, and awarded by the Danish Council of the Arts. moLd was also selected to represent Denmark and the young record label ILK at MIDEM 2004 as part of the "Discover Denmark Jazz Gala".
Reviews
"..moLd is still among the essential groups in the new danish jazz... The record is ripe with original musical ideas delivered with vitality.. newcomer Bruuns presence adds a direct and insisting energy to the poetic and melodic approach [from the debut] - and with a considerable pay off. The habour in Rødby might be the definition of a rigid, terminal, no-mans-land but in the fertile universe of moLd it becomes exciting, suprising and full of contrasts..."
-Christian Munch Hansen, Jazzcritic, information
"The need to experiment and envent radiates from every single note..
..beautiful grotesques that keep growing.. A significant and brave album that illustrates the energy and will-power of young Danish jazz.."
-Tine Godsk - Danish Radio.
★★★★
...an excellent release... Wildgrowing & extremely expressive... almost classical purity in Meinbergs interplay with Bankes beautiful clarinet on Solborg's "Profet".
-Boris Rabinowitsch, jazzcritic, Politiken