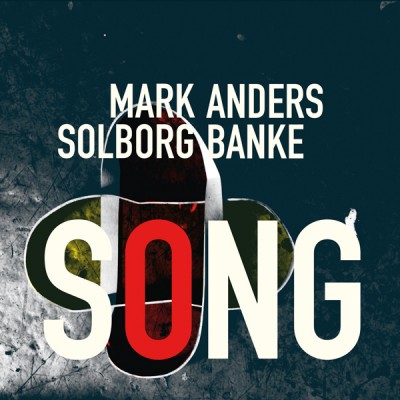 Anders Banke - Tenor Saxophone
Mark Solborg - Guitar
"Gimme Some Truth" - John Lennon ...it says on the wall in the back-room of the small bar KIND OF BLUE, Nørrebro, Copenhagen.
Regardless that the world definitely is in shortage of honesty, this album does not, in any way claim to be the thruth or more truthfull than other music. But it is the true unpolished story of what saxophonist Anders Banke and guitarist Mark Solborg played for an exclusive invited audience at three consecutive nights during the Danish Vinterjazz Festival 2013.
In the intimate living-room-ish concert format the duo could work with a focused audience and an atmosphere suitable for good songs. The result is 8 tracks that let's you eavesdrop on the dry, intense experience the guests at KIND OF BLUE had those days in February.
Have a taste...
During the last 10 years we have put some heavy fingerprints on the Danish jazz- and improv scene. Mostly in the groups such as Mark Solborg 4, moLd, Solborg 4+4+1 and/or with New Jungle Orchestra, Spring, with Herb Robertson, Chris Speed, Egberto Gismonti, John Tchicai, Evan Parker and many others....
We try to insist on musical presence and a personal approach whether the material is improvised, through-composed, abstract or just a good song. The latter is what's going on with the duo. These are our carefully selected favourite songs by Monk, Ellington, Hank Wil- liams, Tchicai, and an original or two. The aim is to respectfully interpret and challenge the tradition and our selves....
Selected quotes from previous collaborations:
Blazing guitar playing of Solborg as he interacts with saxophonist/ clarinetist Banke.... plenty of gusto. -Frank Rubolino, Cadence Magazine
★ ★ ★ ★ ★ ★ ..amazing interplay by bandleader Solborg and Anders Banke -Kjeld Frandsen, Berlingske Tidende
...Solborgs 4+4+1 nonet moves like a proud ship with all sails up into the wind, carrying a dear treasure delivered with great trust and loving care. It is set ashore on the pier of this years most exquisite Danish jazz." - Bjarne Søltoft, Jazznytt, Norge/Jazzspecial DK
A little something from the ILK venue at 5e. Vinterjazz 2014 featuring Bjørn Heebøll on drums.
SONG is produced with the support of Statens Kunstråd, KODA & Dansk Kapelmesterforening.
Reviews
Mark Solborg/Anders Banke: SONG " ...strong stuff ! The ballads are played with a serenity that stops time. ..What makes this album radiant is the impressive interplay .. This record deserves to be heard! " - Jazznyt, Denmark
in Danish:
" ...Det er stærke sager! Balladerne spilles med så megen ro og indlevelse, at de får tiden til at stå stille. Der er en behagelig kant af fyldig enkelhed. Mark Solborg spiller guitar, der får mig til at tænke på Monk. Det både danser og stopper op. Anders Banke spiller afdæmpet og sikkert. På John Tchicai nummeret A chaos with som kind of order, bruser Tchicai's indflydelse uden at tage over. Det mest interessante og det der får denne plade til, at stråle og fremstå så flot. Det er Banke og Solborgs imponerende kommunikation med hinanden og med instrumenterne. De spiller i allerhøjeste grad sammen og bliver et samlet hele. Den plade fortjener at blive lyttet til! " - Jazznyt, Denmark