Mark Solborg: Guitars
Mats Eilertsen: Bass
Peter Bruun: Drums
The Trio has been underway, in different variatons, for some time now. Often performing with featured guests such as Chris Speed, Jacob Riis, Lotte Anker, Mikko Innanen, Ceci Quinteros and recently with both Herb Robertson and saxophone legend Evan Parker. I believe some of the finest hours with this band was when we recorded The Trees. More is in the pipeline.
March 2019 I have invited Parker to Join Peter and me in Denmark for trio-concerts and recording. That'll be really exciting.
In many ways This insightfulll article/review by Rasmus Steffensen in Seismograf (in Danish - sorry **) describes what the trio is all about.
Memorable performances include Huddersfield Contemporary Music Festival, Kongsberg Jazzfestival, Copenhagen Jazzfestival, a.o.
The rhythm-section here  is an exceptional and unpredictable combination of Norwegian Bassplayer Mats Eilertsen and Danish drummer Peter Bruun. I cherish them both dearly.
Eilertsen is one of the finest on his instrument in Norway. He's all over the place and has performed and recorded with Food, The Source, Ernst Reijseger, Pat Metheny (!), Bobo Stenson (for ECM), Tord Gustafson ( for ECM).o.a. Bruun is one of the most talented drummers in Denmark. He is currently a regular in Django Bates Trio, Marc Ducret Quintet and a number of Danish contemporary groups.
In 2016 I organized a small festivalin collaboration with KoncertKirken: Topography of The Lungs featuring Evan Parker in various settings. 4 concerts and an artist talk over three days featuring Evan Parker Solo, Parker/Anker/Snekkestad, Mark Solborg Trio feat. Evan Parker, Alexander von Schlippenbach Trio feat. Parker and Paul Lovens. What a treat!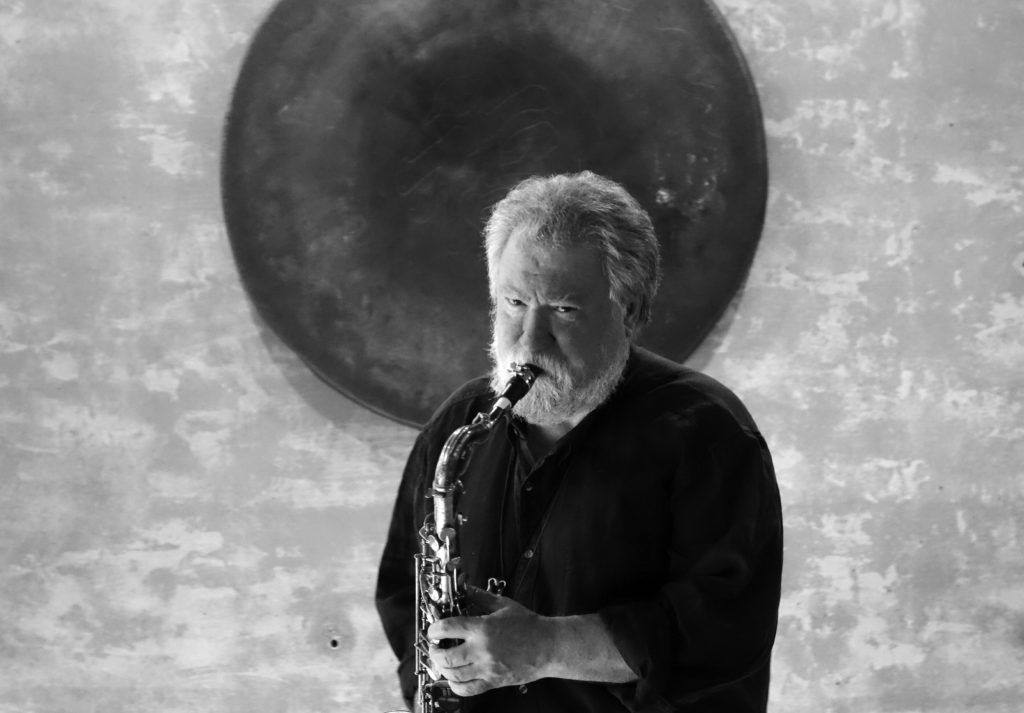 An excerpt:

Mark Solborg Trio feat. Herb Robertson at Jazzhouse, Copenhagen. Photos Hanne Budtz-Jørgensen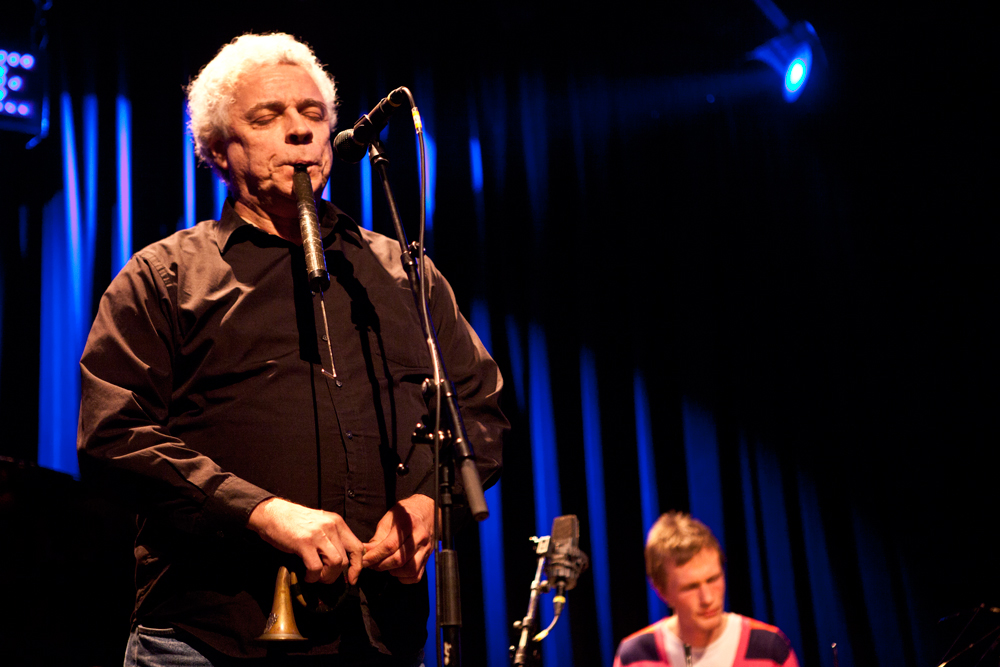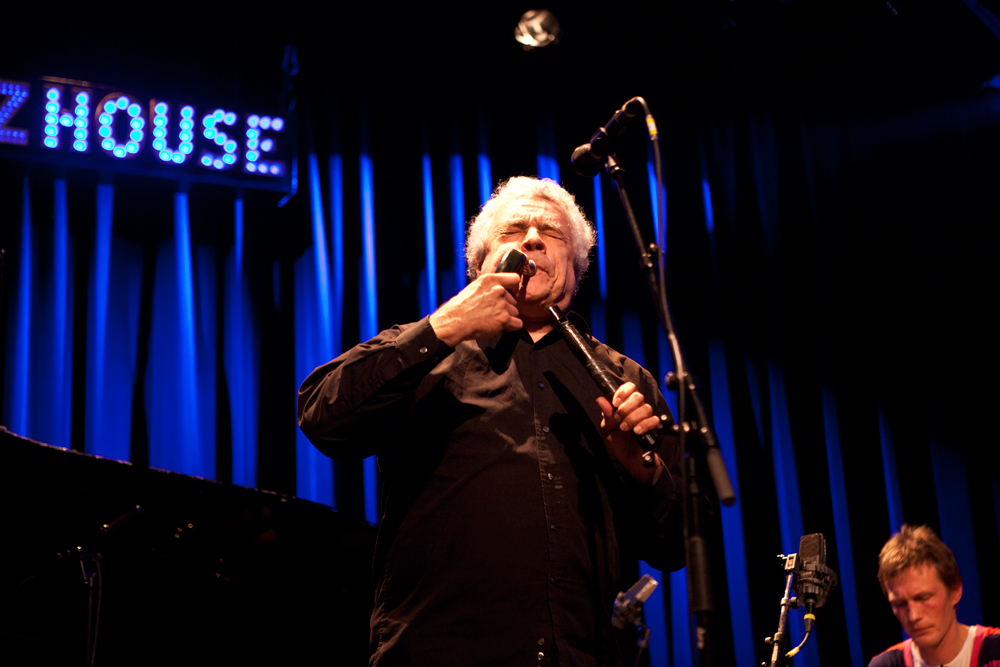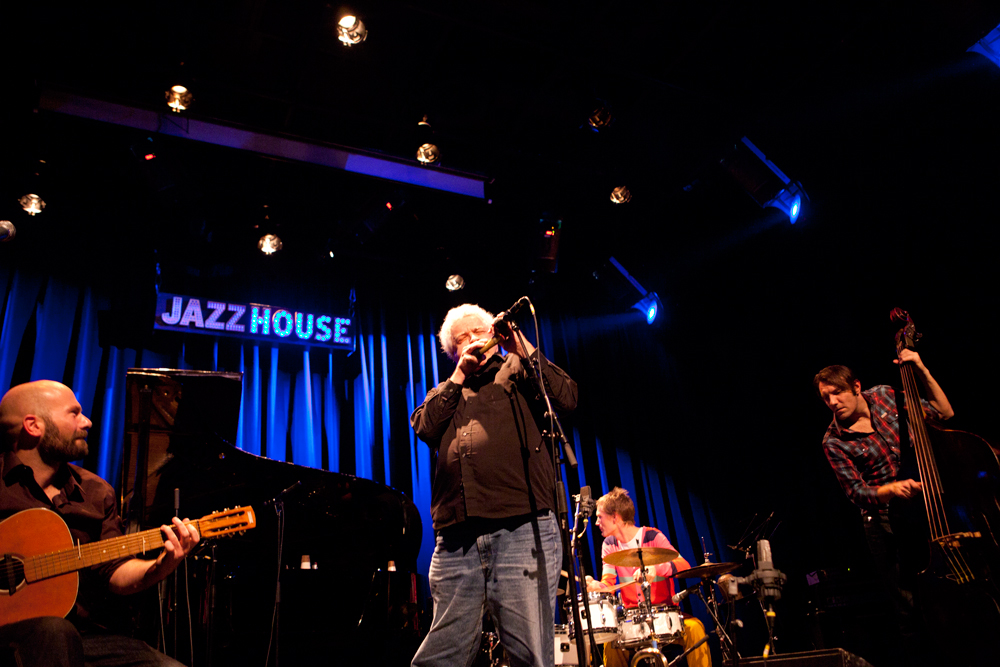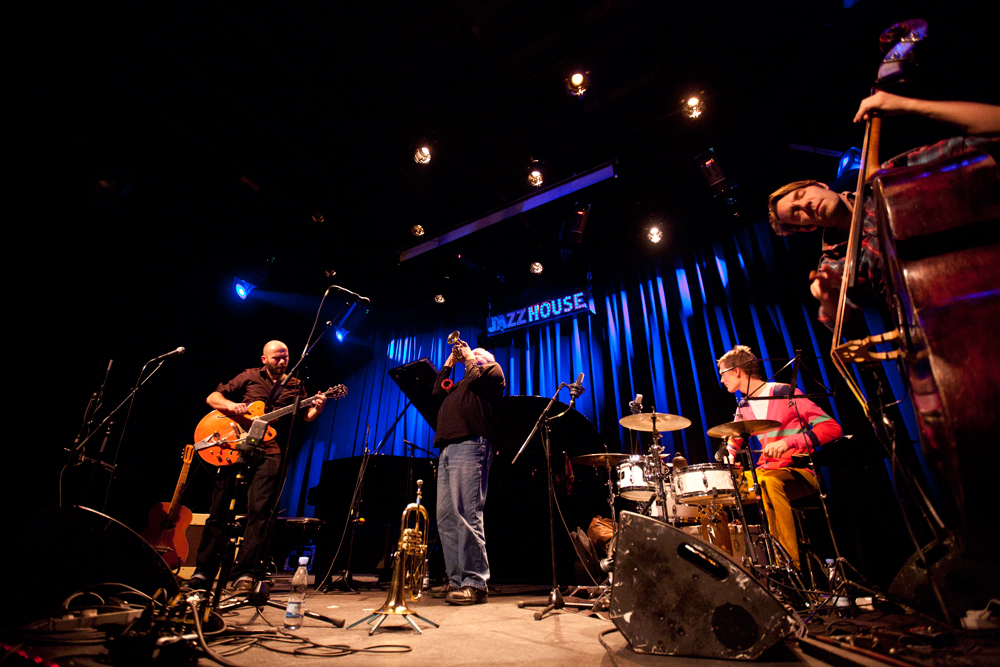 Danish National Radio - Feature and Liveconcert from Copenhagen Jazzfestival 2014
From an amazing concert at Huddersfield Contemporary Music Festival. With Bjørn Heebøll doing a great job on drums:
Feat. Evan Parker (and Nils Davidsen) at Koncertkirken, Copenhagen 2013. Video: Bjørn Funch.
Selected  reviews:
"Evan Parker's circular soprano bubbles up like hot mud in a volcanic puddle or twitters like scratchy birdsong, while Herb Robertson's loose-lipped, brassy gusts sound like a hyperventilating huntsman breaking the morning stillness. When Solborg turns to the electric guitar he's capable of wafting mists or, on "Dogwood", a harsh tangle of barbed wire...."
- Dan Spicer, The Wire, UK
"The Trees is the latest new perspective from which Mark Solborg looks at the world of improvisation, and confirms him as one of the most fervid and intriguing musicians on the European scene."
- Vincenzo Roggero - All about Jazz Italia
"So dunkel und mystisch das Cover, so vital und lichtklar die freien Jazz-Improvisationen des dänischen Bandprojektes "The Trees"... kein Stilbrei, kein Musikramsch, kein atonaler Müll, sondern die Suche nach einer freien, intelligenten Musik nach allen bekannten Mustern. "The Trees" scheint genau dieser Idee (in der nächsten Generation) zu sein."
-www.ragazzi-music.de
"...A high point in Danish Improjazz. The Trees is some of the best Solborg has produced. Music that has it's own spirit and becomes a living organism, filled with wonder and joy.
My soul, could you wish for more ?"
- Niels Overgaard, Jazznyt.dk
(danish)
"Som sprukne tirader af vindpust og knaster smyger Mark Solborgs seneste projekt sig afsted. I et organisk hele, hvor improvisationen sendes ud af fem musikere og menneskers tilstedeværelse i øjeblikket. Guitaristen og facilitatoren Mark Solborg løfter sig med sit seneste projekt op i trætoppene. Han har allieret sig med den engelske avantgarde-veteran, saxofonisten Evan Parker og den amerikanske trompetist Herb Robertson. I trioen er bassisten Mats Eilertsen og trommeslageren Peter Bruun perfekte partnere i et musikalsk projekt, der stiller så store krav til den enkelte musiker.
 Det er stille musik, der væver sig ind og ud. Vokser i styrke og igen bevæger sig et nyt sted hen. Solborg omtaler selv projektet som et absolut højdepunkt i hans arbejde med improviseret musik. Jeg vil ikke tøve med at kalde det et højdepunkt i dansk improjazz. The Trees er noget af det flotteste som Solborg har præsenteret i sin 12 plader lange karriere. Musik der får sin egen ånd og bliver til en levende organisme, der gennemstrømmes af forundring og glæde.
Min sjæl, hvad vil du mer? "
- Niels Overgaard, Jazznyt.dk
"The guitarist and leader Mark Solborg proves himself as one of the most brilliant performers on the European avantgarde scene, catalyzing the most creative forces on the continent."
- Vittorio Lo Conte – musiczoom.it
"..a channel for a kind of universal music.. ..for those whose ears are attuned to the unexpected, Solborg's music will strike a deep chord."
- Irish Times
"One hell of a record..."
-Joe Higham - cardboardmusic.blogspot.be
"A collage.
A massage.
A barrage.
.....you listen because the listen is thrilling, and you don't want to let go..."
- This is book's music
"All 5 musicians deliver exquisite performances, but it is the collective spirit, where nobody gets in each others way, that produces this rooted and wonderful music. All ten tracks are sublime selections from the studio.. For each listen it prickles and tingles in new and stimulating ways from Solborg & friends' collected herbarium. - or with Django Bates' cunning words: "Play on, in time with the timeless, bendy rhythm of noble trees, and in beautifully imperfect harmony with the world."
- Bjarne Søltoft, JazzSpecial/Jazznytt
 "..everything flows as one continuous spirited work of art. Most impressive on various levels without any excessive screaming or unnecessary eruptions."
- Bruce Lee Gallanter, Downtown Music Gallery
From the ILK stage at 5e - Copenhagen Jazzfestival 2011. Photos: Palle Steen Christensen.
From Tampere Jazzfestival 2012. Photos Maarit Kytöharju.
Download PR:
Mark Solborg Trio feat. Herb Robertson & Evan Parker: The Trees (ILK199CD/LP) PR
Supported by