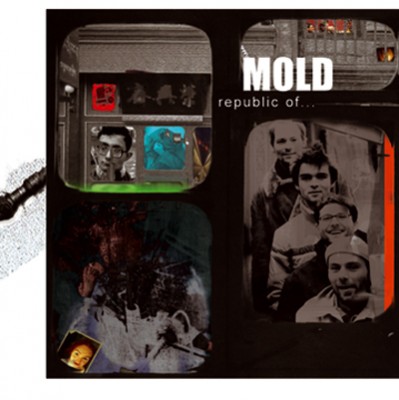 Joachim Ambros (DE): Guitars and stuff
Anders Banke: Saxophone and Clarinets
Stephan Meinberg (DE): Trumpets and Flugelhorn
Mark Solborg : Guitars and more stuff
+
Guest appearance by Maria Laurette Friis: Vocal
Chaotic frenzy, soft choral, balkan and so much more.. Chambermusic from another angle (or planet..).
With Maria Laurette Friis (Tys Tys) as guest !
1 trumpet, 1 saxophone, 2 guitars...
Mix ingredients, New York style, in a bowl of European Brand. Season half a year or so, until ripe.
Add loopdevices, mutes, clarinets, toys and effects ad lib every three weeks or as you please. Cook in an oven with original compositions, improvised greens and good friendship. Serve hot while having fun.
This Danish/German blend has been served in New York, Copenhagen and Stuttgart.
The group met in New York in 2000 and has since then exchanged musical ideas across the Danish/German border.
In the Vinter of 2002 we did a tour in Stuttgart and Copenhagen and went into the studio in Copenhagen.
The results can be heard on "Republic of.."
Reviews
"..I don ́t know if I dare label this a masterpiece but I don ́t recall a jazz release that in it ́s beauty and horror both shocked and moved me this deeply.."..It is remarkable how originally all the nine pieces have been concieved and brought to life." 
Boris Rabinowitsch, jazzcritic, Politiken
" a treasure that is certain to grow on you."
Downtown Music Gallery, New York"
"Proven on stage: MOLD is among the country ́s most interesting ensembles within new experimentaljazz"
Chr. Munch Hansen, jazzcritic, Information
".. the quartet is in sovereign command of a spacial expression.."
Stuttgarter Zeitung