Mark Solborg
born 24.08.1972
Danish/Argentinian
Guitarist, composer & teacher.
I strive to create contemporary music that require presence,  and in different ways – with respect – challenges tradition, listener and musician. Music where the sum of the collective efforts is greater than the individual performance. A personal and unpolished approach is a key ambition.
I have since 2000 as composer, leader or co-leader released 19 albums with original works. Besides that a substantial amount of music for plays and film. Awards, prizes and nominations include Danish Arts Agency, The Spanish Cultural Ministry, Danish Music Awards Jazz, CPH Dox, a.o. See reviews and info elsewhere on these pages.
During 2000-15 I have written and developed music for the groups and projects Mark Solborg 4, ON DOG (ITA/DK/LUX), Solborg/Skjødt – Omdrejninger  feat. Axel Dörner and Ingar Zach (DK/DE/NO), Herb Robertson/Mark Solborg duo (DK/US), Maniscalco/Bigoni/Solborg (DK/ITA), Solborg 4+4+1 feat. Chris Speed and Hank Roberts (DK/N/US), Mark Solborg & Simon Toldam Duo , Polyfonias (DK/E), moLd (DK/D), Mark Solborg Trio feat. Evan Parker & Herb Robertson (DK/UK/N/US), Solborg/Banke Duo, Short Story Compositions (Banke/Solborg duo with various poets. Jan Sonnergaard, Kristina Stolze,  Pia Juul, a.o), Hopscotch (ITA/DK/CAN), Anderskov/Solborg Duo, poetry by Peter Wessel og Adda Djørup, Revolver (DK/N/L), Ventilator, a.o.. The music has been performed at venues and festivals in Denmark, Sweden, Norway, Finland, Faroe Islands, Lithuania, Latvia, Wales, Ireland, France, Germany, UK, Malta, Spain, Italy, Poland, Syriah, USA, China, Brazil, a.o. by musicians from 15 different nations.
Memorable collaborations include Paul Lovens, Susana Santos Silva, Yasuhiro Yoshigaki, Michael Rexen, Jakob Kullberg, Jacob Anderskov, Lars Andreas Haug, Lotte Anker, Adam Pulz Melbye, Francois Corneloup (F) at Jazz d'Or, Andrew Drury (US),  Peter Knight (AU) at LAK festival, Ceci Quinteros (ARG), a.o.
Commissions (supported by the Danish Arts Foundation) include scored works for Eva Tind, Wundergrund Festival/G((o))ng Tomorrow, Cinemateket, Nordjysk Sinfonietta, various string and chamber-ensembles, Polyfonias, a.o.
Selected scores for theatre & dance: All performances by  Flyvende Grise (Incl. Historien Om Alt –  Reumert-award 2010), misc. plays at Teater Momentum, Caféteateret, Bergen Nationalscene, DR Radio Drama, E.K.K.O. o.a.
Selected scores for film: Painting my Secret, One Day (modtager af 2x Gulddox, o.a.) og Hjemløs af Ditte Haarløv Johnsen.
As a sideman I have played in many bands and projects including Embla, Copenhagen Art Ensemble, Almaz Yebio Group, a.o
Currently I take part in  Rosor och Tulpan (Qarin Wikström sings Evert Taube) and recently in Signe Bisgaards great large ensemble.
Education
Rythmic Conservatory, Copenhagen: ML , MD Diploma
New School University,  New York :  Jazz & Contemporary Music Program
Det Kongelige Danske Musikkonservatorium: AM
Vallekilde Summersessions x 6
Study-travels to Brazil and India
Rødovre Gymnasium

Teaching
Currently associated with various pre academy-schools (MGK), including Sankt Annæ MGK-gymnasium.

Misc.
Co-founder of the independent record-label ILK. Currently member of the executive committee.
Currently member of the DJBFA board.
Sponsors of working-grants, residencies and support for projects, ensembles and releases include: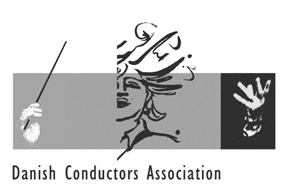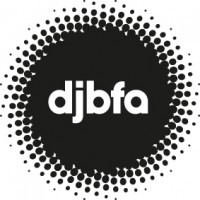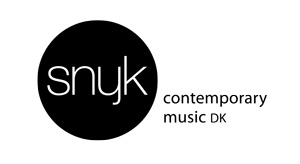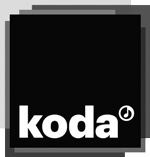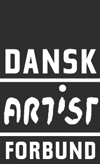 The Royal Danish Embassies (Japan, Germany, France, Syriah, Italy…)
The Danish Cultural Institutes