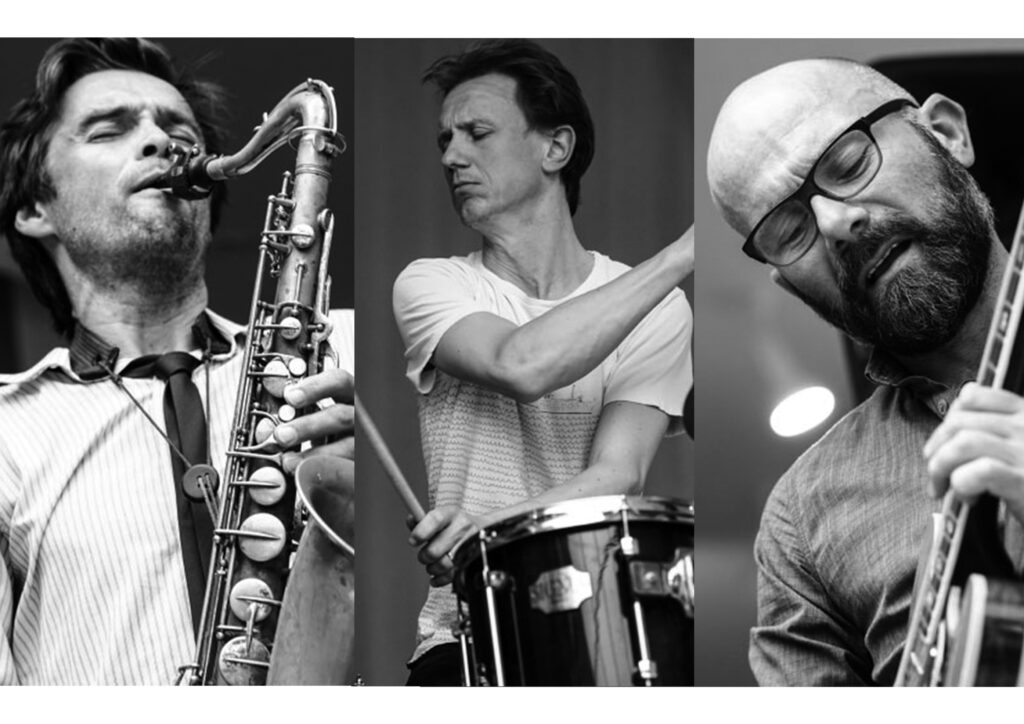 ANDERS BANKE · TENOR SAXOPHONE & BASS CLARINET
MARK SOLBORG · GUITAR
BJØRN HEEBØLL · DRUMS & PERCUSSION
...in recent years the Solborg/Banke duo has been working with drummer Bjørn Heebøll. His great taste, dynamics and melodic playing can be heard on our brand new 2021 release ANGELS available here
ANGELS?
Angels come in many shapes. What for some is heaven-sent is the devil in disguise to others - while reality might be found somewhere in between (?). The pure of hart and righteous, those who help in hours of need, the fallen, the vengeful, the sanctimonious, the self-sacrificing, messengers and contact-personel between earth, heaven and hell, dead canonized forefathers, saints, archangels..
..and those who sing.
Whether Mark Solborg, Anders Banke and Bjørn Heebøll qualifies as pure angels or fallen dittos must be judged by the listener. But granted; all three have, during the course of their comprehensive and impressive work, promoted contact between man and music. Together and separately the trio has performed and recorded with an almost eclectic gathering of artists across genres. Herb Robertson, Evan Parker, Axel Dörner, New Jungle Orchestra, Niels Skousen, Bisse, Slaraffenland, Copenhagen Art Ensemble, Peter Brötzman, Lotte Anker, Danish Radio Bigband, Paul Lovens, Egberto Gismonti, Django Bates, John Tchicai, Hermeto Pascoal, Simon Toldam, Susana Santos Silva, Mark Solborg 4, Jan Sonnergaard, Pia Juul, moLd, Firebirds, Peter Bruun's All Too Human and many, many others..
The approach of the trio is, in many ways, rounded and inspired by this celestial musical kaleidoscope. Thorough attentive, synergistic and dynamic interplay, the focal point is always at how to redeem the material at hand in the strongest possible way - regardless of genre. Over time they have developed a deep mutual understanding and - in the words of some listeners - telepathic playing style. As if all in the group breathes through the same lungs - and create transparent elastic music. This is a place of thorough, respectful, curious listening and musical talks.
The last years the group has worked two main agendas:
A - Original works focusing on melody, counterpoint and complex rhythm
B - Interpretations of selected favourite songs by strong historical voices
A review of Angels stated that:
"These angels sure know how to sing, and sometimes even to dance. The trio sounds as if Solborg, Banke and Heebøll breathe through the same lungs. .. the delicate and transparent tonal architecture for three intertwined voices can really make the angels rejoice."
Eyal Hareuveni, Salt Peanuts
...live some years back:
Albums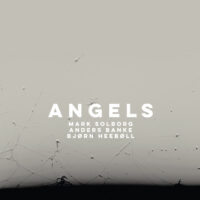 ANGELS